Deconstruction has become one of those terms that is equal parts bogeyman, cliche, badge of honor, and theological shiny object. Some decry it with spite. Some claim it as something akin to their identity. Some observe with attempted neutrality.
But the term "deconstruction" is only as helpful as an agreed-upon definition. Some people use it to mean "apostasy" while others use it to mean "reconsidering." The former definition means deconstruction is bad, morally and biblically so. The latter definition establishes deconstruction as necessary and often virtuous. Most debates or discussions about deconstruction don't even get off the ground because they can't agree on what they're actually debating about.
The word "deconstruction" implies intentional process, a disassembling of something, in order to examine its parts. It is different than "destruction" or "dissolving." To deconstruct is to take something apart piece by piece rather than smashing it to bits or passively letting it devolve into a mess. Much of what is called deconstruction today actually falls into the destruction or dissolving categories (which is why many people view it as apostasy). Actual deconstruction allows for something to be examined and reassembled or remodeled (hopefully better and stronger). Destruction or dissolving leave wreckage or mere fragments of what was previously present, a need for total replacement.
Questioning (and even doubting) is not the same thing as deconstructing, though questioning might lead to deconstructing. A question seeks understanding, if it is an honest question. It seeks truth. Just as we cannot call all deconstructing evil, we also cannot accuse all questioners of deconstructing.
Some things need deconstructing, like many man-made traditions, structures, or systems within the Church or society at large that are no longer helpful or are downright harmful. These things ought to be disassembled for the sake of diagnosing the weaknesses and failures and then a fair bot if replacing or remodeling.
What Can't Be Deconstructed
One thing we must remember is that those traditions and structures that are of God, ordained and commanded by Him, are not at risk from deconstruction. Idols can be deconstructed, but anything imbued with the living Word cannot. They can be rejected and rebelled against, but not disassembled. Of course, we often mistake man-made traditions or structures for God-ordained ones and in so doing seek to sanctify and canonify our preferences. Then we feel threatened by deconstruction.
Genuine faith in Christ is not a system or structure, so it cannot be deconstructed. It is a gift from God through the work of Jesus Christ, secured by the Holy Spirit. It can be destroyed willfully and rebelliously. It can dissolve and decline if it is neglected over time. But it cannot be deconstructed. "Deconstructing" faith would be like deconstructing a human life. A life transformed by the work of the Holy Spirit has been fully, miraculously recreated. It is not constructed but breathed into existence by God. It cannot be pulled apart piece by piece for improvement or diagnosis.
So to talk of "deconstructing faith" is rarely helpful. It either misdefines deconstruction or diminishes faith to something less than a miracle of God. Yes, some people are destroying their faith by rejecting biblical realities. Others are seeking a truer faith by deconstructing the trappings of religiosity-posing-as-faith that have actually hindered the Spirit's work in their life. And others are wading through the waters of difficult faith related questions seeking firm footing but deconstructing nothing.
It is understandable and defensible when people who have been badly hurt by churches or church leaders deconstruct the systems and traditions that allowed hurt to happen. In fact, we all ought to join them in pulling down the ramparts that have protected sin in our religious institutions and examining the foundations on which these houses of horror have been built. We ought to join them in their raw, pained asking, "If they claimed to believe ____, how could they do ____ to me?" That is no threat to the faith. It is destroying the threat to the faith.
It is heartbreaking when these situations lead someone to abandon their faith. But I don't think "deconstruction" is the most helpful term to describe these departures. It is more like erosion of one person's faith by the sins of another. Consider Jesus's words: "Whoever causes one of these little ones who believe in me to sin, it would be better for him if a great millstone were hung around his neck and he were thrown into the sea." A victim's stumbling in faith should break our hearts and move us toward tenderness rather than judgment, while anyone causing someone to stumble should stir up righteous indignation in us.
A Response to Deconstruction
Deconstruction isn't new. People have been reconsidering how organized Christianity should work since its inception. It has gone poorly (various heresies and apostasies) and it has gone well (various church counsels, mostly responding to heresies, and awakenings). The Reformation was a deconstruction of sorts. Pretty much every new denomination or church network stemmed from a deconstruction of sorts. The rise of liberal theology involved deconstruction of sorts. The Emergent church involved deconstruction of sorts. The young, restless, reformed movement was a deconstruction of sorts. The exvangelical movement is a deconstruction of sorts. The move by many Christians toward more liturgical churches is a deconstruction of sorts. The value, or harm, in deconstruction depends on what is being deconstructed, what is being retained, and what is being reconstructed after that.
It seems to me a few questions can help us as we encounter claims (or accusations) of deconstruction so that we are fair, gracious, and don't lose our minds.
Is this deconstruction or simply questioning/exploring?
Is this deconstruction or destruction?
What is being deconstructed and what is being retained?
If I am threatened by perceived deconstruction, why? What am I seeking to defend, and is that of God?
What is being reconstructed after the deconstruction?
---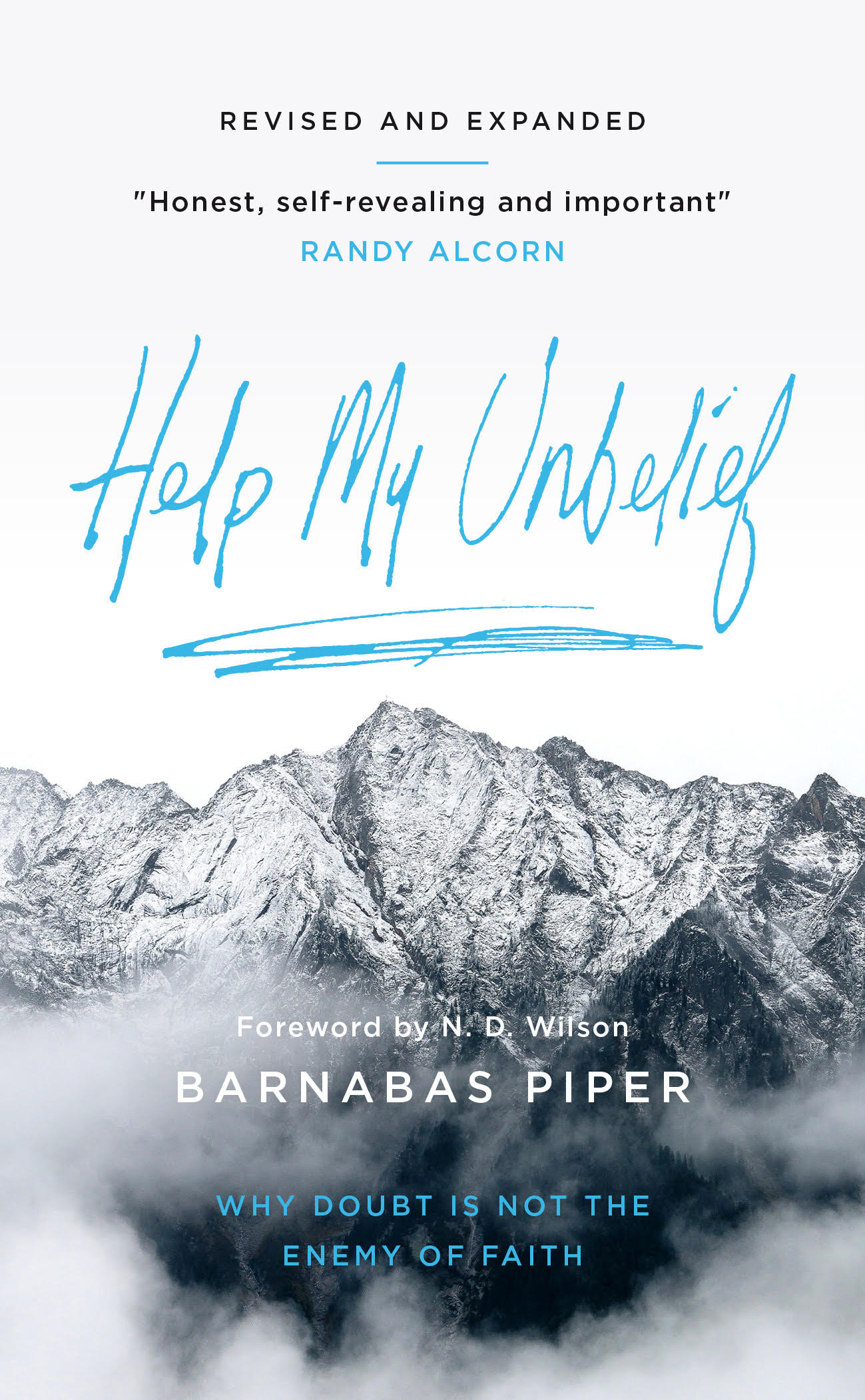 For more thoughts and reflections on doubt, questions, and reconstructed faith check it would be worth considering my book, Help My Unbelief: Why Doubt is Not The Enemy of Faith