In this episode of The Happy Rant Sports podcast Ted and Barnabas wander to and fro through the following sports topics:
We predict where different QBs will play next year
We bemoan the utter lack of playmakers in New England
We lay to rest the career of Cam Newton
We discuss what we're looking forward to for our favorite baseball teams in 2021.
SPONSOR
Check out the amazing gear from Old School Shirts. If you love the retro, the nostalgic, and the throw-back these are for you. They have amazing shirts from defunct sports teams and leagues (Brooklyn Dodgers, Negro leagues, ABA, World Football League, etc.), old restaurants and brands (Atari, Coke CLassic, arcades, etc.), and historic places from cities across America. And their prices are reasonable too! These shirts are great for you or for gifts. Check them out.
Get Your Coffee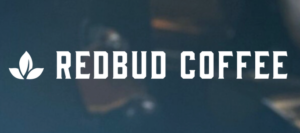 We've joined forces with Redbud Coffee, based out of Auburn IL, to bring you deliciously roasted and beautifully packaged coffee. Check out their variety of roasts and be sure to use the code HappyRant at checkout to get a 10% discount off your purchase.
Order your Redbud coffee
Connect with Ted, Ronnie, or Barnabas to speak for your church, organization, or event
Support the podcast through our Patreon page. This helps us cover production and hosting costs so we can keep this thing rolling
To listen you can:
Listen on Google Play
Listen on Stitcher
Listen via just about any podcast app/streaming service out there
Leave us a rating in iTunes (it only takes 1 click and it really helps us).
Listen using the player below.
Episode #47