One of the most consistent mistakes we make when we're doubting is to assume we know how God should respond. We think we know what we need, what would help us most. (We tend to think this way whether we are doubting or not.) When we have this attitude we approach God more like He is a waiter ready to take our order than like He is omniscient and omnipotent and we should cast ourselves on His mercy.
In Mark 9, the father of a demon possessed boy comes to Jesus with a specific request but also with a faith. He does not act as if he knows what is best but rather postures himself as dependent. This is the stance of faith, and it is vital for us to recognize it because otherwise Jesus's response to our doubts might be undesirable us.
Jesus will always meet our needs and will always respond to a humble request for help, like what the father did. But Jesus will not always give us exactly what we ask for or what we think is best. In the case of this story He did, because to cast out the demon was to overcome evil and to show that He was worthy of faith. Often, though, showing He is worthy of our faith does not look like fulfilling our specific desires. Often Jesus knows a better way to meet our needs even if it doesn't appear better to us.
2 Corinthians 12:7-10 says:
7 So to keep me from becoming conceited because of the surpassing greatness of the revelations, a thorn was given me in the flesh, a messenger of Satan to harass me, to keep me from becoming conceited. 8 Three times I pleaded with the Lord about this, that it should leave me. 9 But he said to me, "My grace is sufficient for you, for my power is made perfect in weakness." Therefore I will boast all the more gladly of my weaknesses, so that the power of Christ may rest upon me. 10 For the sake of Christ, then, I am content with weaknesses, insults, hardships, persecutions, and calamities. For when I am weak, then I am strong.
Paul describes a hardship, given by God, that he specifically asked to be removed. Paul was in pain and a place of difficulty, so naturally he assumed the best thing for him would be to have the thorn removed. God knew better. The pain had a purpose and His power would be perfected in Paul by carrying him through it rather than removing it. God perfecting His power means, in part, letting it be seen in strengthened faith and increased perseverance. Paul was drawn closer to Jesus, was more dependent on Him, and grew in humility and faith through God answering his prayer in a way he did not ask for.
The same is true for us. The question, then, is whether we are willing to accept this.
In the very first session we saw that God is infinite and perfect. His wisdom is too wonderful for us, beyond us. At a conceptual level that sounds wonderful and worthy of our trust. In the midst of doubts and trials it is a reality that is much harder to find peace in sometimes. It often means that the answers or relief we want isn't forthcoming because God knows a better way (the best way) we cannot see.
This is when we remember Hebrews 11:1–Now faith is the assurance of things hoped for, the conviction of things not seen–and find assurance in things hoped for and conviction in those things we cannot see. That is, we have faith. Faith clings to the truth that God is doing what we need, what is best, what will bring us through regardless if we can see how He is doing so. Faith trusts that His power is perfected in our weakness and that it is for our good.
Jesus always meets the needs of those who trust in Him whether it is in an obvious, victorious way like He did in Mark 9 or in an opaque, mysterious way like Paul describes in 2 Corinthians 12. Will we trust? Will we cling to every truth we know about Jesus as forgiver, redeemer, savior, and sender of the Holy Spirit who is our helper? We will we be people of faith who believe even when we do not see?
His power is perfected in our weakness. His answer to "Help my unbelief" is always a resounding "YES." And His way of doing this is always perfect and for our best.
QUESTIONS:
Why do we so easily assume that we know the best way to resolve our struggles? How does this assumption mesh with having genuine faith?
How does dependence better position us to receive God's answers to our prayers?
It is easy to give mental assent to "Jesus knows better" but what does it look like to really trust in that truth when we are in the midst of doubts?
We usually want to God to show His power by fixing our problems or answering our questions outright. How do you process the statement that God's "power is perfected in weakness"?
What is the difference between "blind faith" and having assurance and confidence when we cannot see clearly what God is doing? 
---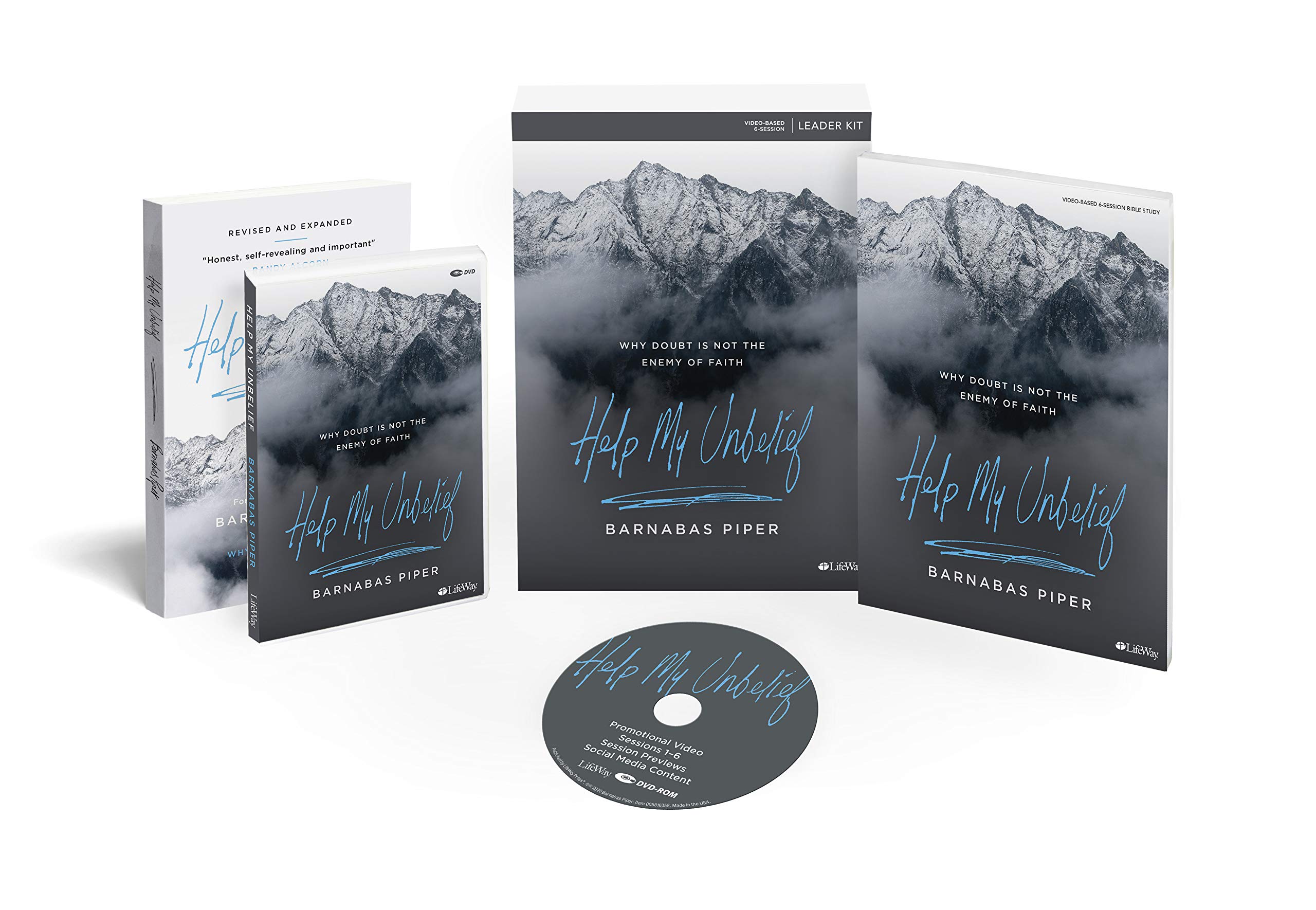 This is an excerpt from my small group study titled Help My Unbelief: Why Doubt is Not the Enemy of Faith. Learn more about the study, additional resources, and how you can use it with your group at lifeway.com/helpmyunbelief.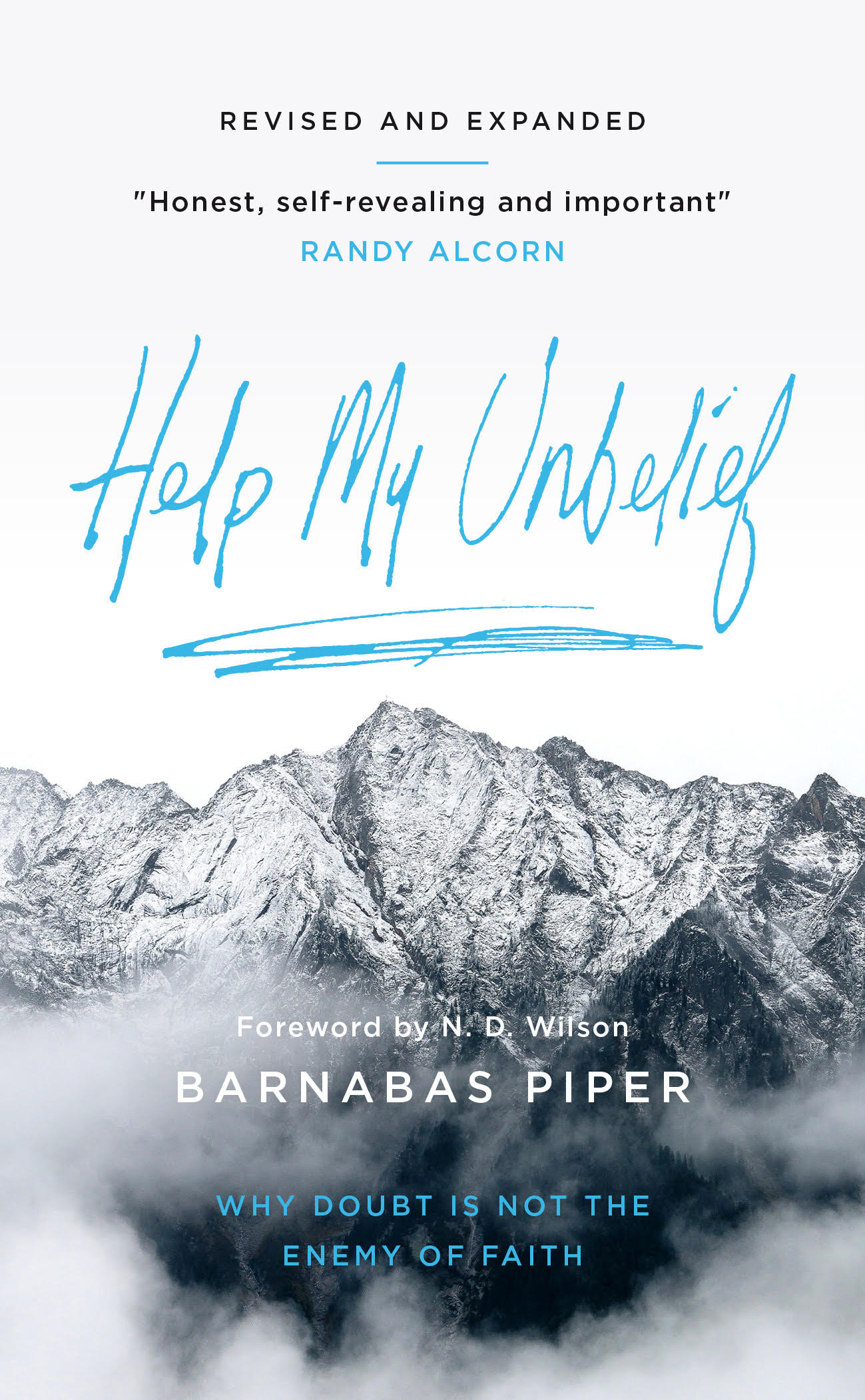 For more on the subject of faith and doubt check out my book Help My Unbelief: Why Doubt is Not the Enemy of Faith.