Christmas gift buying season is upon us. What should you buy that boy who already has every video game and iPad and app everything else electronic? Why, you should get him one of these! These are the  best toys from my childhood. They are timeless. There is minimal assembly required and no batteries either. They require the use of hands and minds and imaginations. The lend themselves to creativity and/or exercise and fresh air. They create memories. And without exception they are awesome for parents to do with kids.
(Note: I say "for boys" because I was a boy and loved them as a boy. I don't have any experience as a girl, but as a father of daughters I can definitively say that girls will love most of these as well.]) 
Want your child to be developmentally stunted? Get them one of those over priced sets with precise instructions to create the Millennium Falcon. Just kidding, that won't stunt them (at least not as much as a first person shooter game). But the bucket of legos is the absolute best. It is a world of possibilities. It is a Millennium Falcon and a castle and a house and a pirate ship and city and the O.K. Corral.
It could be an Easton or a Spalding, but for my money Rawlings is the best glove. I still have my Rawlings baseball glove I used in little league and it still works. In fact it works better now than it did then. That's because baseball gloves age better than fine wine or Sean Connery. If you want to know just how important a baseball glove is to a boy just remember this: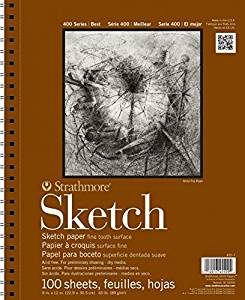 No not the iPad – the sketch pad. One used with pencils or crayons or ink or pastels or whatever. At first the blank pages look boring, but after some clumsy attempts and a little time they begin to look exciting, like possibilities, blanks for the imagination to fill in. And as an added perk it's about $490 cheaper than an iPad.
It's not the best fishing tackle in the world, but it's the best fishing starter kit. At least it was for me. It reeled in everything from blue gill the size of my thumb to large mouth bass the size of my thigh (and I was a, um, "husky" kid).
There are hundreds of stories worth reading, but why settle for anything less than the best? And no, reading them on a kindle isn't the same. That boy needs the experience of reading by flashlight until 3 AM on school night because he needs to know whether the fellowship survives the Mines of Moria. And he definitely needs to know that Peter Jackson's version of The Hobbit (all 33 hours of its bloated self) is less than stellar.
BONUS ITEMS
I know many of you looked at #5 on the list and sneered just a little because, please, that was a baby shower gift for your perfect family. Well then, perfect parent, give your child the other best set of stories ever written. The witchcraft is no more witchy and the good guys are just as noble and good. Your child will be a better friend and a braver soul for having read them. And they're heaps of fun.
"But that's not safe!" you shriek. Nope. Not really. But it's a good sort of risk and it's a rite of passage for every little boy. I bought my first one when I was 10 at the Barnesville hardware store in Barnesville, Georgia. I whittled and carved and chopped. I dropped it in a creek. I broke the tip off throwing it at a tree. And I still have it. Every boy needs a good knife and the requisite risks. And this one is a perfect starter knife.