Each week I share three things I like – It could be a book, a movie, a podcast, an album, a photo, an article, a restaurant, a food item, a beverage, or anything else I simply enjoy and think you might too. You can find a whole pile of things, especially books, I like and recommend HERE.
---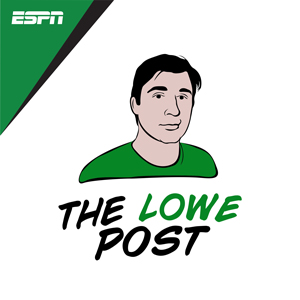 I tend to listen to podcasts for a few months or even a couple years then get bored with them and unsubscribe. Not so with The Lowe Post, Zach Lowe's NBA podcast. He has a murderer's row of fantastic guests who combine to be entertaining and insightful. He balances being a fan of basketball who loves the game with a basketball nerd who loves to break it down. He rants sometimes, but not in an obnoxious Skip Baylessy way. Lowe is an expert on basketball and its minutiae but succeeds because he lets his guests shine and presents his expertise in a winsome way. It's simply the best podcast for NBA fans I've run across.
I'm almost 35. I love to eat. And I used to drink somewhere between 2 and 6 cokes per day. That means that about 5 years ago I realized that my desk-sitting, restaurant-eating, coke-drinking lifestyle was really sticking with me. Mostly as love handles. (BTW, the phrase "love handles" makes me chortle a little bit every time I hear or say it. Also "chortle" is an underused word.) In talking to my over-40 friends it seems this condition, known as "getting pudgy," doesn't resolve itself. So I had to figure out how to fix it. MyFitnessPal is an app (and website) that allows users to track all the food they eat, set goals for caloric intake, track and calories burned. Mostly it is a source of eating accountability as you see numbers attached to donuts and cookies and coke and whatnot. For me, it has been a really helpful tool for keeping my own bad habits in check.
3. "30 and Up 1986" by Sho Baraka
Sho Baraka's album "The Narrative" is one of my favorites from recent years. It is as creative musically and lyrically as anything out there and heand spits so much truth. This just happens to be the most fun song on the whole album and gives a sense of how he samples styles and music chronologically throughout the album.