Each week I share three things I like – It could be a book, a movie, a podcast, an album, a photo, an article, a restaurant, a food item, a beverage, or anything else I simply enjoy and think you might too. You can find a whole pile of things, especially books, I like and recommend HERE.
---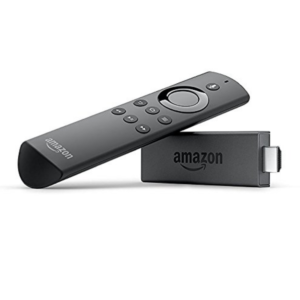 Sadly, this is not an actual stick that spits fire, which would be awesome. But it's good for a variety of other reasons. At full price they're $40, which is about what it costs to to go to a movie with one other person, and you can stream everything Amazon has to offer. You can rent movies, listen to music, watch youtube, subscribe to any of the channels Amazon offers (HBO, Showtime, etc.), and use any of the various apps for viewing (Netflix, Hulu, Sling, NBA, MLB, etc). Amazon Prime members can access all the exclusive content easily through this as well. I watch probably 75% of all movies and sports by streaming through my Fire Stick.
Ta-Nehisi Coates has encouraged Americans to "be less stupid about the Civil War," and this podcast is a great baby step in that direction. WHat we learned in school was far from the whole story and was occasionally outright false. This podcast explores untold stories, myths, and misconceptions about the civil war and does so with strong story telling and engaging interviews. Gimlet Media puts out amazing podcast after amazing podcast and Uncivil is the latest.
I heard General Stanley McChrystal recommend this book on a podcast, and he described as one of the best explanations and descriptions of soldiering he knew of. Well then. I listened to it on Audible, and loved it. It is truly a brilliant book. It's one of the most enlightening, honest, complex looks into soldiering I've ever read. No wonder General McChrystal gave it such high praise. It is as dense as it is long, but it doesn't bog down. Over and over it reveals layers to the lives and struggles and mindsets of the American military family. And it is literary craftsmanship at its finest too.