In this episode of The Happy Rant Ted, Ronnie, and Barnabas do what they always do and wander to and fro through a variety of topics:
Terrifying Eschatology, replete with white robes and guillotines
"A Thief In the Night"
Don't be caught doing ___ When Jesus returns
Men are pigs and women are virtuous (but also temptresses)
Burning our secular music
Sponsor
Be sure to check out Dwell Bible App. Dwell is a Bible listening app that we love! If you are looking for a convenient, fresh way of spending more time in God's word Dwell is ideal. Go to https://dwellapp.io/happyrant to get 10% off your annual subscription or 33% off your lifetime subscription.
AND check out Mere Agency for all your church's web development, design, and support needs. They have developed websites for Getty Music, The Village Church, Tim Challies, For the Church, and more. (They also designed and support this site!) If you mention the Happy Rant when you contact them you will get 20% off the monthly support fee henceforth and forever.
Get Your Coffee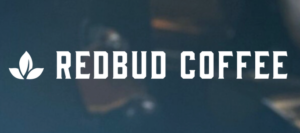 We've joined forces with Redbud Coffee, based out of Auburn IL, to bring you deliciously roasted and beautifully packaged coffee. Check out their variety of roasts and be sure to use the code HappyRant at checkout to get a 10% discount off your purchase.
Order your Redbud coffee
Connect with Ted, Ronnie, or Barnabas to speak for your church, organization, or event
Support the podcast through our Patreon page. This helps us cover production and hosting costs so we can keep this thing rolling
To listen you can:
Listen on Google Play
Listen on Stitcher
Listen via just about any podcast app/streaming service out there
Leave us a rating in iTunes (it only takes 1 click and it really helps us).
Listen using the player below.
Episode #335