In this episode of The Happy Rant Podcast Ted, Ronnie, and Barnabas do what they always do and wander to and fro through a variety of topics:
An update on yoda tweeting
Blurbing Echo Island
Left Behind rip offs
The type of novel we would write
Self-publishing benefits
SPONSORS
Check out Echo Island, Jared C. Wilson's new novel. In his own words, "The book is aimed at young adults, probably ages 13 to 19 or so, but I really think the literary quality of it and the mystery aspect of it may afford it a broader appeal. I would say that any reader who has enjoyed the fiction of C.S. Lewis (either Narnia or the Space Trilogy, or both), has an appreciation for speculative fiction (sci-fi, apocalyptic, etc.), mysterious or "meta-fiction" will like the book. Any reader who enjoys a more sophisticated adventure story heavily influenced by ancient myths and classic literature—and how a story full of these elements might say something about God and human existence/freedom—will enjoy Echo Island.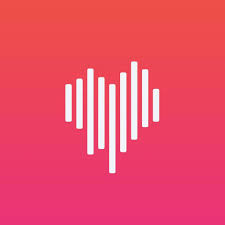 Thank you to our sponsor for this week's episode: Dwell Bible App. Dwell is a Bible listening app that we love! If you are looking for a convenient, fresh way of spending more time in God's word Dwell is ideal. Go to https://dwellapp.io/happyrant to get 20% off your subscription.
BONUS EPISODES
For some time now a number of listeners have supported us at Patreon. This has been invaluable in helping cover production costs, enabling us to do the occasional extra episode, and more. But it's about time for us to do something for the supporters, so we have begun releasing short bonus episodes exclusively for Patreon supporters! If you want in on those you can sign up to support us at any amount per month that works for you, and at certain tiers you also get free signed books. Check it out.
Get Your Coffee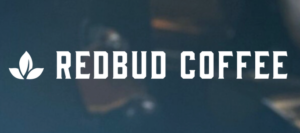 WE ARE COFFEE MOGULS AGAIN. We've joined forces with Redbud Coffee, based out of Auburn IL, to bring you deliciously roasted and beautifully packaged coffee. Check out their variety of roasts and be sure to use the code HappyRant at checkout to get a 10% discount off your purchase.
Order your Redbud coffee
Connect with Ted, Ronnie, or Barnabas to speak for your church, organization, or event
Support the podcast through our Patreon page. This helps us cover production and hosting costs so we can keep this thing rolling
To listen you can:
Listen on Google Play
Listen on Stitcher
Listen via just about any podcast app/streaming service out there
Leave us a rating in iTunes (it only takes 1 click and it really helps us).
Listen using the player below.
Episode #321