In this episode of The Happy Rant Ted, Ronnie, and Barnabas hash out the following:
A Christian wrestling ministry from a church in Texas
What are people so obsessed with Reformation Day?
Reading and viewing recommendations we've enjoyed recently
SPONSOR
Big thanks to our sponsor Union University. Union University provides Christ-centered education that promotes excellence and character development in service to Church and society. It is a private, Christian, four-year, coeducational, liberal arts-based university offering bachelor's, master's and doctoral degrees. It also happens to be Ted's place of employment and an all around excellent educational institution whose graduates are doing fantastic work in hundreds of fields across the country and around the world.
We'd also like to thank sponsor Noah's Event Venue. Noah's offers fantastic venues for churches to expand, to plant, or to start a campus and comes equipped with high end A/V, classroom space, and all the general meeting needs churches have (aside from a pour-over bar and leather aprons) – though they do have coffee/cafe services! They have multiple venues across the country in most major metro areas, so if you are a church leader looking for space to grow, plant, or move your congregation check them out.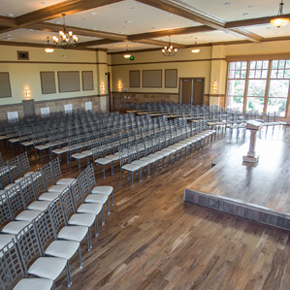 Order fresh roasted coffee from Lagares Roasters
Order your Happy Rant swag from Missional Wear (Use code RANT to get discounts on swag and/or shipping)
Please consider supporting the podcast financially as well. We have set up a Patreon page, and your donations help us cover production costs, do live events, and grow the podcast by trying some new things. Oh, and of course there are perks for those who commit to helps us such as free books and coffee!
To listen you can:
Listen on Google Play
Listen on Stitcher.
Leave us a rating in iTunes (it only takes 1 click and it really helps us).
Listen using the player below.
Episode #220